Primary Care in Honolulu, Lāʻie, Kāneʻohe and Kailua
Knowledgeable experts in primary care and connected specialties
Choosing a healthcare provider to partner with you on your path to good health is so important. Our experienced primary care physicians and mid-level providers offer preventive care as well as diagnosis and treatment of acute or chronic conditions.
What is Primary Care?
Primary care is a specialty area that includes family medicine, general practice, internal medicine, obstetrics/gynecology and pediatrics. The field is designed to offer you a physician who is your medical home – a provider who is your primary health contact, knows all aspects of your health and strives to help you improve it.
Family medicine – Cares for the entire family, including adults, children and seniors. They provide complete care, including wellness and disease prevention, diagnosis, and treatment of a wide range of health conditions, including chronic disease.
General practitioners – Treats acute and chronic illnesses and provides preventive care and health education to patients.
Internal medicine – Provides comprehensive, lifelong care to adults of all ages; focuses on prevention, detection, management and treatment of long-term or complex health conditions.
OB/GYN care – Provides care of women during pregnancy and childbirth and in the diagnosis and treatment of diseases of the female reproductive organs. It also specializes in other women's health issues, such as menopause, hormone problems and infertility.
Pediatric care – Care for children ranging from newborn through age 21.
Adventist Health Castle features a comprehensive network of experienced, board-certified primary care physicians as well as nurse practitioners to ensure you and your family lead a healthy lifestyle and receive the comprehensive care you deserve. It's also nice to know, should you require specialty or complex care coordination, your physician can coordinate or co-manage care with specialists within our network of care.
In addition to employed physicians, Adventist Health Castle offers the community additional medical resources through its affiliation with Castle Health Group, a physician organization with more than 120 providers across 28 specialties. You can count on Adventist Health for complete care for the entire family.
---
Request an appointment at one of our office locations.
Primary Care: Adventist Health Castle
30 Aulike Street, Suite 501 | Kailua, HI
(808) 263-5009

Tamar Hoffmann, MD
Internal Medicine
Book online
Accepting New Patients

Alice Mendykowski, FNP
Nurse Practitioner
Book online
Accepting New Patients

Maria Wilson, MD
Internal Medicine
Book online
Not Accepting New Patients

Nataliya Holmes, MD
Family Medicine
Book online
Accepting New Patients
​
Lila Wooten, FNP
Family Medicine
Book online
Accepting New Patients
---
Primary Care: Adventist Health Castle
46-001 Kamehameha Highway, Suite 401 | Kāneʻohe, HI
(808) 263-5019

Boram Sunny Lee, MD
Family Medicine
Book online
Not Accepting New Patients

Robin I. Matsukawa, MD
Internal Medicine
Book online
Not Accepting New Patients

Jeffrey Hainsworth, DO
Internal Medicine
Accepting New Patients
---
Primary Care: Adventist Health Castle
55-510 Kamehameha Highway, Suite 5 | Lāʻie, HI
(808) 263-5017

Joyce Pritchard, MD
Family Medicine
Accepting New Patients

Brijit B. Reis, MD
Pediatrics
Accepting New Patients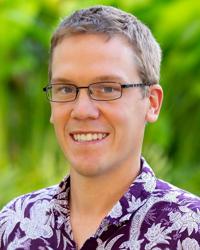 ​
John P. Murray, FNP
Family Medicine
Book online
Accepting New Patients
---
Central Medical Clinic
321 North Kuakini Street, Suite 201 | Honolulu, HI
---
1245 Kuala Street, Suite 103, Pearl City, HI 96782
​
James Jones, DO
Family Medicine
Accepting New Patients