ContentAreaMainLink
Offering quality care for all ages
Adventist Health and Earlimart School District have partnered to bring you and your family quality, compassionate care in Earlimart, from primary care to specialty care and everything in between.
Located adjacent on the Earlimart Elementary School campus, our school-based rural health clinic is designed to meet the health needs of the community while promoting a healthy lifestyle among students and their families.
Our newly renovated 2,840-square-foot facility features six exam rooms and bilingual staff.
Office hours:
Monday - Friday, 8 a.m. - 5 p.m.
Closed during lunch, 12 p.m. - 1 p.m.
Our Provider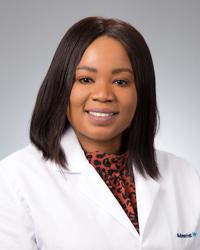 Meet Dr. Imo. A Board-certified family medicine physician Ogochukwu Imo, MD, provides complete care for the whole family, from wellness checks and preventative care to acute and chronic conditions such as hypertension and diabetes. She cares for children, adolescents, adults and seniors.
Her goal with each patient is to help them take control of and manage their healthcare needs as much as possible. "I want to help my patients better understand their options in order to increase their confidence and ability to care for themselves," she said.
Our Location
Adventist Health Medical Office – Earlimart 398 South Church Road
Earlimart, CA 93219
(661) 849-4300

Monday: 8:00 a.m. - 5:00 p.m.
Tuesday: 8:00 a.m. - 5:00 p.m.
Wednesday: 8:00 a.m. - 5:00 p.m.
Thursday: 8:00 a.m. - 5:00 p.m.
Friday: 8:00 a.m. - 5:00 p.m.
Saturday: CLOSED
Sunday: CLOSED
Get Directions
Request an Appointment
* Required fields. By providing your details, you agree to receive communications such as annual appointment reminders, health education materials, event information, etc. from Adventist Health. For more information, you can read our legal and privacy policies in the footer below.