Pediatric Care in Lake County
Having a pediatrician you trust is invaluable

From the littlest toddler to the active teen, our pediatric experts are focused on supporting your child's dreams and active imaginations. Our team provides personalized care for a variety of childhood health concerns so your child can become the best they can be.
In addition to administering vaccines and performing regular checkups, our pediatric team monitors your child for healthy growth and development. Just like you, we are committed to making sure your child has the nurturing care they need.
During your child's visit, our team will ask questions about your child's development. These questions help us understand if your child is on track with their milestones. We encourage you to share any concerns you might have about your child's growth and health. Our role is to ease your mind and, if needed, to connect you with the resources needed to help your child as early as possible.
Regular care and early intervention help kids have the best outcomes and to live life to the fullest.
See a caring pediatric provider close to home.
Clearlake: (707) 995-4530
Lakeport: (707) 263-4631
Our Services
• Newborn Check ups
• Annual check-ups
• Immunizations
• Sports physicals
• Sick visits
• All other health concerns
Our Locations
Adventist Health Clear Lake Medical Office – Clearlake
15230 Lakeshore Drive | Clearlake, CA 95422
Hours: M-F 9AM-5PM
Phone: (707) 995-4530
Adventist Health Medical Office - Lakeport
487 S. Main St. | Lakeport, CA 95453
Hours: M-F 9AM-5PM
Phone: (707) 263-4631
Our Team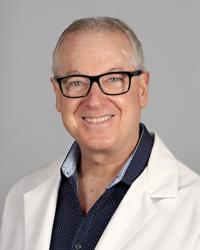 David Golergant, MD
7(707) 995-4530
Book online
Dr. David Golergant is a highly-skilled pediatrician with extensive experience in caring for children of all ages, from infant to adolescents and teens. His focus on the healthcare needs of children while attending to the concerns of parents ensures that families have access to the best possible healthcare as their children grow. He is fluent in English and Spanish.
---
Dr. Usha Ravi is passionate about partnering with parents to create the best healthcare options for their children. Her well-child visits include healthcare screenings and education to develop foundational habits for life-long health. She offers immunizations and sports physicals and treats chronic conditions such as asthmas, ear infections, respiratory infections, conjunctivitis and eczema.
As a healthcare partner, Dr. Ravi brings experience in caring for the littlest patients through their teenage years. Her knowledge of ADHD treatment and possible side effects is a valuable resource for parents.
Dr. Ravi is fluent in English, Hindi and Telugu
---

Jamie Bhatia, PNP
Jamie Bhatia is a board-certified pediatric nurse practitioner with vast experience in caring for patients in rural communities. Her expertise includes well child visits emphasizing infant and adolescent healthcare and nutrition. She provides management of immunization schedules, monitors childhood growth patterns and supports the diagnosis, treatment and management of asthma, infections, rashes and other chronic health conditions.
Jamie sees patients from infancy to age 18, offering continuity of care to support children and parents through these formative years. Her dedication to her career is based upon her passion for working with children, to support their whole health needs for mind, body and spirit.
Outside of her practice, Jamie enjoys traveling, reading, cooking and time spent with her own children.
---

Eunice Mentges, FNP