daVinci Surgery a minimally invasive option close to home
So you can heal quickly and get back to the people you enjoy most
Adventist Health Hanford offers the most effective, least invasive surgical treatments available. Annually recognized nationally, our hospital offers the highest quality of care and patient safety.
If you or a loved one have been diagnosed with a condition that may require surgery, you owe it to yourself to learn about all the medical options. Our program is led by world class surgeons and offers the versatile da Vinci Surgical System.
Our robotic surgery program provides surgeons with alternatives to both traditional open surgery and conventional laparoscopy, putting a surgeon's hands at the controls of state-of-the-art robotic platforms, enabling surgeons to perform even the most complex and delicate procedures through very small incisions with unmatched precision.
To schedule a consultation or get a referral please call (888) 443-2273 or fill out the form below.
The benefits of minimally invasive surgery:
Significantly less pain
Less need for pain medications
Less blood loss
Less scarring
Shorter hospital stay
Shorter recovery time
A faster return to daily activities
Better clinical outcomes
Many conditions can be treated using robotic-assisted surgery, including:
Gallbladder disease
Gynecologic conditions
Urinary conditions
Prostate conditions
Hernia conditions
Explore the latest technology
Robotic-Assisted Surgery for General, Urological, and Gynecological Procedures
The da Vinci Xi Surgical System brings the most advanced robotic technology to patients and physicians in the area. Many of the minimally invasive procedures allow patients to have their procedure done, then comfortably recover at home the same day. This results in less post-surgical pain, shorter hospital stays and faster return to normal daily activities.
Versatile for procedures as wide-ranging as gallbladder, kidney stones, and overactive bladder issues to hysterectomy and prostate cancer. Our system also includes dual viewing consoles for surgeons interested in training with Robotic Surgeons, with a direct view of what the surgeon is seeing.

Although the da Vinci is referred to as a "robot," the system is not autonomous. It does not perform surgery, and the surgeon is always in complete control of the instruments. With the surgeon sitting at a console just a few feet from the patient, the da Vinci system translates the surgeon's hand movements into corresponding micro-movements of the surgical instruments. This system enables physicians to perform delicate and complex operations through tiny incisions with enhanced dexterity and control.
Our Team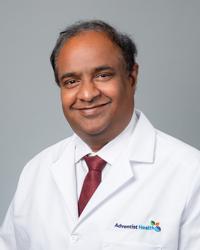 Satish Kesava, MD
Thoracic Surgery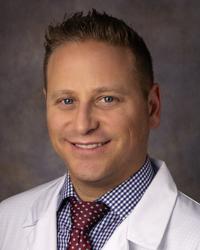 Michael Morell, MD
General Surgery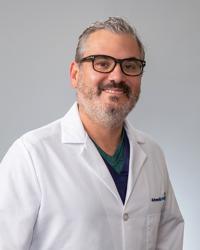 Matthew Ercolani, MD
Urology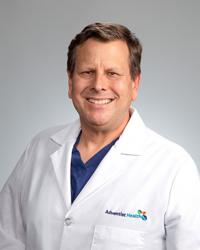 William Pearce, MD
Urology